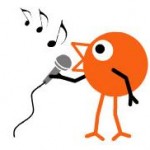 I am still up from the night before and working at my business partners house, and we started to hear birds sing???
This is crazy it is not even 2am here.
I made a similar observation years ago in this post about birds singing early, but that was at 2:45. They are getting earlier.
Are the birds singing earlier by you too?